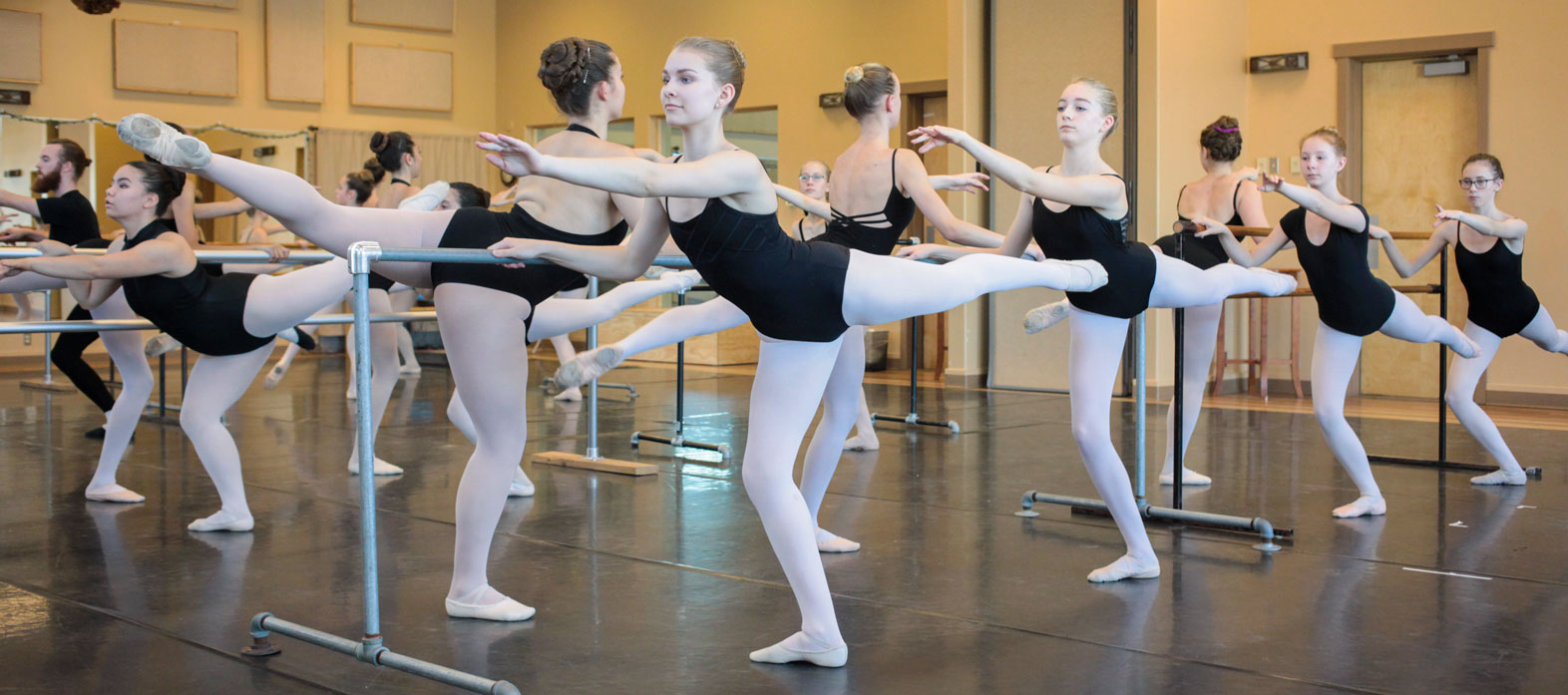 The North Star Ballet School offers an eight-year graded syllabus in classical ballet developed by Artistic Director Emeritus Norman Shelburne.
The school is an excellent environment for students with professional aspirations as well as those seeking personal enrichment through dance. Classes are small with an emphasis on individual growth in a supportive atmosphere. The faculty is professional and highly skilled. Classes are held for 30 weeks, starting at the end of August and running through May.
Program classes begin at the age of 8 years old with level A1 that meets twice weekly for one hour. Students learn basic body positions and correct posture and develop the discipline to increase their ability to concentrate and focus. The next two levels, A2 and B1 are held twice weekly for 1 hour. Level B2 meets twice weekly for 1 hour and 15 minutes, and level C1 meets twice weekly for 1 and ½ hours, with 1 hour of pointe technique. Levels B2 and C1 are eligible to audition for the North Star Ballet Junior Company. Levels C2, D1 and D2 meet twice weekly for 1 and ½ hours with 2 hours of pointe technique. These dancers are eligible to audition for our Apprentice and Senior Companies.
The school offers two levels of Contemporary Dance for teens and adults, as well as Open Ballet classes for adult and teen students. We hold a four week Summer Dance Intensive each year that offers Ballet Technique, Contemporary Dance, Variations, Dance History, and other courses.
For more information or to enroll your child, call (907) 451-8800. We accept Visa, MasterCard, cash or checks.